Web Hosting &
CDN Solutions
Explore our solutions that empower your international business.
ZEEYA Digital - Hosting & CDN
We boost the visibility of Chinese companies on search-engines
High performance hosting service & Content Delivery Networks to push your business international.
There is nothing more annoying, than a website loading slowly. Within seconds, users decide to leave the site if it comes up with slower loading times. The effort you spent for content production, and marketing budgets for the visitor is in vain. 
We know how to beat competitors in rankings and boost your website.
Our hosting service has the goal to shorten latency & loading time of your website in international target markets. Depending on your goals, traffic volume, and competition – we offer individual solutions from cloud-based servers within your audience area, or content distribution networks (CDN). 
Through more than 180 intelligent server networks across the globe we can beat competing companies in the fight for higher positions and search results in high competitive markets.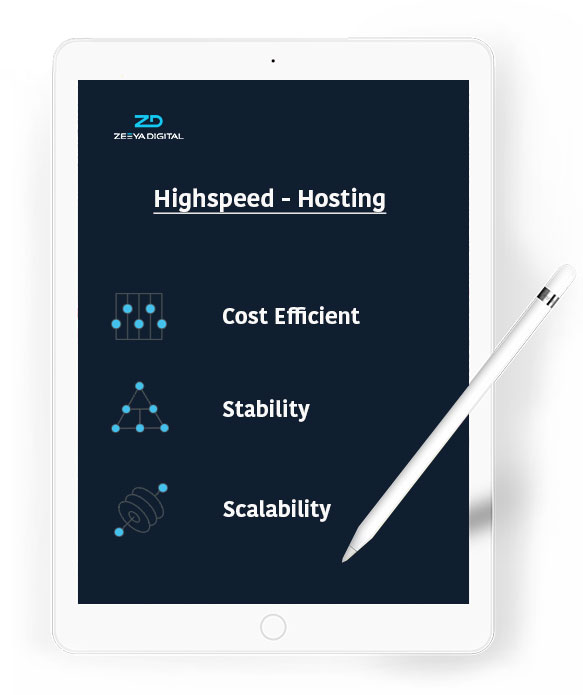 ZEEYA Digital is focused on competitive markets in Europe and the US.
Web Hosting suitable for businesses of all sizes.
We help you reduce development, maintenance and IT costs
High security standards and stability of your website.
Based on your individual goals, we offer the best solutions to minimize your costs and maximize your success. Our services delivers all you need from one hand.  

Website Registration
Registration of international domain names & websites. Choose your domain name and lets go.

Business E-Mail
Stable & China ready. Your email address is basic for professional business identity.

Server Configuration
Traffic rules, DNS Settings, Subdomains & Co. We cover it to reduce your IT costs.
Content Delivery Networks
We use content delivery networks (CDN) to deliver content to users from the nodes that are nearest to them, accelerating the response to user requests and increasing the response rate. CDN also resolves the delivery latency problem that is usually caused by distribution, bandwidth, and server performance issues. CDN has been applied in multiple scenarios, including site acceleration, on-demand streaming, and live streaming. 
Strategical based CD networks allows us to speed up file distribution for users and beat local ranked companies in foreign markets in search engine results.